Sharjah International Airport
The Sharjah International Airport has the Duty Free stores' Reserve and Collect service. To take advantage, all you have to do is place your order online through the United Arab Emirates airport store website. Choose your favorite items and collect them at our Pick up Points, collection locations within the tax free stores. Acquire tax free products and save time and money by picking up your order at your next destination.
The Sharjah International Airport offers you a Pick up Point inside the tax free store: Main Duty Free Shop. Inside you will find the collection point where you will need to go to finalize your online order collection. All you have to do is make your payment, pick up your items, and enjoy your purchases at Sharjah Duty Free: a convenient and functional reserve method.
Discover a large catalog of name brand products, perfume and cosmetics sections, and food, as well as a wide variety of exclusive offers from the airport. In conclusion, do not miss this opportunity and take advantage of the Reserve & Collect service that Duty Free offers you. Also, remember that if you forgot something in your order, you will always be able to continue shopping at the tax free physical store at the Sharjah International Airport. Make your order today through the Reserve & Collect service!
PP

Pick-up Points (1)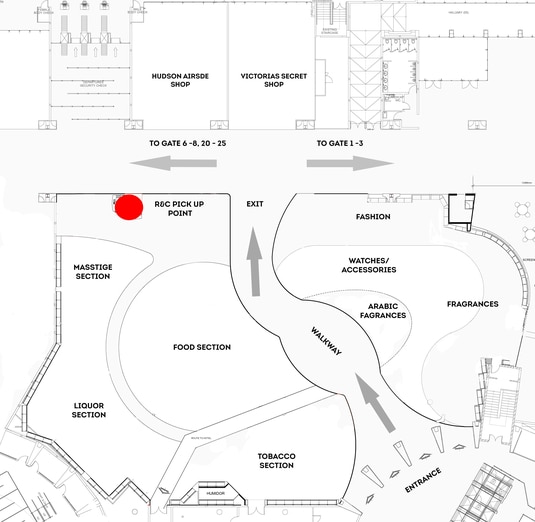 1. Main Duty Free Shop
Your goods will be ready for pick-up 2 hours before the departure of the flight.
You can also do additional shopping while in store.
---
Any questions? Find your answers in: How does the service work? and FAQs.
---